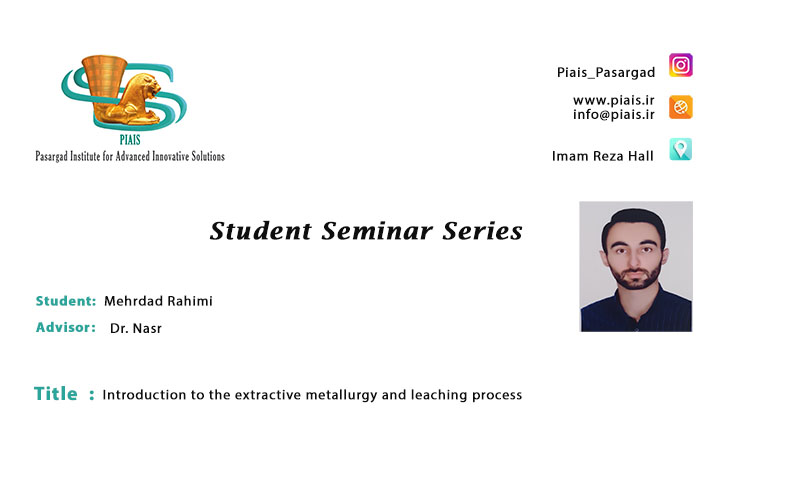 Introduction to the extractive metallurgy and leaching process
Hydrometallurgy is concerned with processes that use aqueous solutions to extract metals from ores or secondary resources. The most common hydrometallurgical process is leaching, which involves dissolution of the valuable metals into the aqueous solution. After the solution is separated from the ore solids, the solution is often subjected to various processes of purification and concentration before the valuable metal is recovered, either in its metallic state or as a chemical compound. The solution purification and concentration processes may include precipitation and solvent extraction. The final recovery step may involve precipitation, cementation, or an electrometallurgical process.
Leaching is a process widely used in hydrometallurgical which is included in extractive metallurgy where various materials is treated with chemicals to convert the valuable materials like metals within into soluble salts. These can then be washed out and processed to give the pure metal. Compared to pyrometallurgy, leaching is easier to perform, requires less energy and is potentially much less harmful. Problems of leaching include its lower efficiency and the often significant quantities of waste effluent and tailings produced, which are usually either highly acidic or alkali as well as toxic.
Relations Post