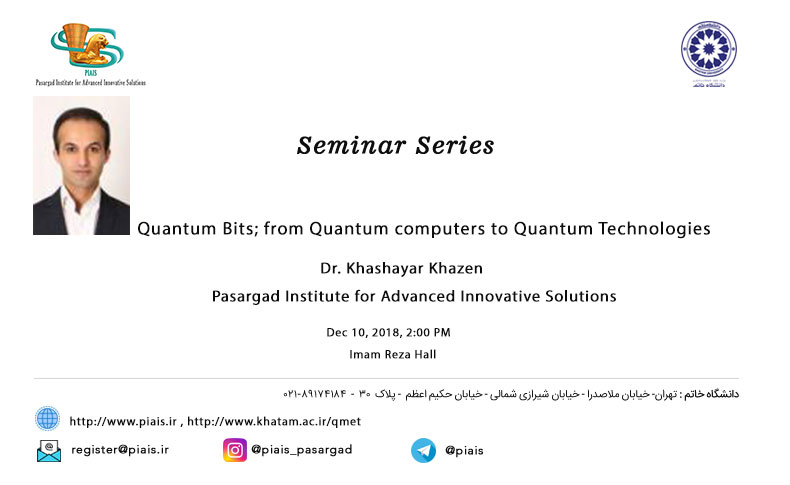 Quantum Bits; from Quantum computers to Quantum Technologies
During the last decade development of Quantum technologies and particularly the case of quantum computers has become one of the top priorities of all advanced countries in the world. But what is a quantum computer and why it is so important?
This presentation is dedicated to answer these questions. I shall start from some basics of the concept, and continue by answering "how does a quantum computer work?", "why we need it?" and the odds and challenges to implement it. I will introduce the the concept of qubits as the building blocks of these devices with the special focus on the case of "solid state spin qubits" as one the most promising keys to build a quantum computer.
Also we shall see other applied quantum technologies which have emerged from this field.

Relations Post