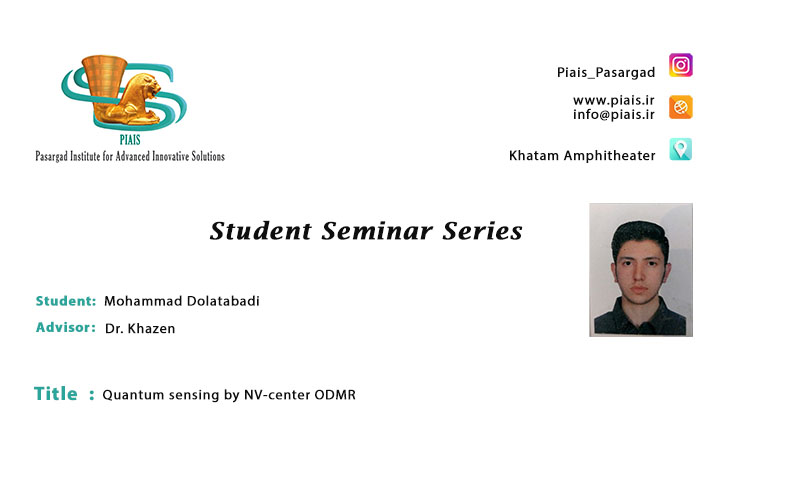 Quantum sensing by NV-center ODMR
Quantum sensing means measuring physical variables change at the nano-scale. For example change in temperature, electric field, magnetic field and so on in the environment about 1 to 1000 nm.
For achieving this purpose, we can use one appropriate material which is called NV-center. in the presentation, I will talk about some properties of it. Then I will explain how temperature and magnetic field can be measured by using NV-center and ODMR (optically detected magnetic resonance) technique.
Relations Post